Happy Valentine's Day, and here's all the fake news news happening this week:
You've probably seen the photo of a windswept President Donald J. Trump that shows the contrast between his normal pale skin color and the artificially enhanced tan (or whatever) on the front of his face. Not surprisingly, the president is tweeting about it, calling the photo "More Fake News. This was photoshopped, obviously, but the wind was strong and the hair looks good? Anything to demean!" As experts have shown, it's not fake or Photoshopped; it's a real photo, perhaps intensified a tad by the iPhone camera's built-in photo filters, but real nonetheless. The Guardian tells the tale.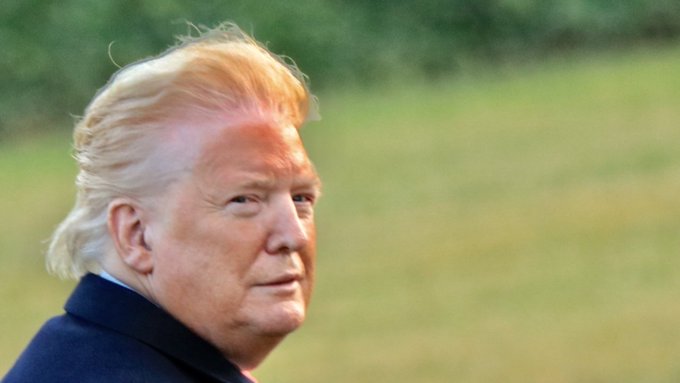 In the latest coronavirus news, the U.S. military is tracking Russian government news agencies for signs they may be spreading information about coronavirus. Newsweek has the story.
Business Insider has more details about how the Russian troll farm Internet Research Agency (IRA) spread disinformation during the 2016 presidential election. As an inside source tells it, "Our goal wasn't to turn the Americans toward Russia. Our task was to set Americans against their own government: to provoke unrest and discontent, and to lower Obama's support ratings." Read all about it here.
Finally, how can you confront friends and family about the conspiracy theories they may be spreading? It's tough, but it can be done. Bloomberg (the news agency, not the candidate) tells you how.