Lots of news about fake news this week, including:
We've talked about all the various coronavirus conspiracy theories going around. Now the virus enters the realm of fake news as acting White House Chief of Staff Mick Mulvaney accused the media of stoking fear over the coronavirus as a plot to take down President Donald Trump. That's right, the White House is saying that the whole coronavirus thing is fake news targeted at President Trump. Forget the tens of thousands currently infected and the hundreds who have already died from the virus. Forget the likelihood that the virus will turn into a pandemic that affects every country around the world. Forget that panic around the virus is causing global stock markets to crash. Nope, it's all fake news. Not surprisingly, Trump was supposedly "livid" (is he ever anything else?) that the director of the CDC apparently spoke out of turn and said that a coronavirus outbreak in the U.S. was "not a question of if, but rather a question of when." Trump, for his part, said of the virus, "It's going to disappear. One day it's like a miracle, it will disappear." Experts say otherwise. Politico has the ongoing story.
Here's a meme floating around Facebook and Twitter, claiming that Bernie Sanders received only 3,444 votes in the Nevada caucuses. That's a bit of an undercount; Sanders actually garnered 41,075 votes in winning the state. FactCheck.org does the debunking.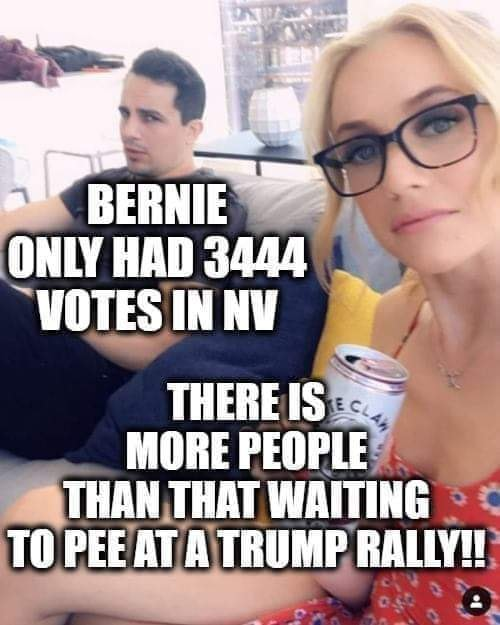 Then there's the story about an apparent miracle that took root in a small Georgia town and was eventually exposed as a hoax. The story, by Salon's Ruth Graham, follows a Christian believer named Jerry Pearce and his Bible that appeared to miraculously ooze a healing oil. Turns out the whole thing was a hoax; Pearce was discovered buying the exact same type of oil at a local store and apparently dipping his Bible in it. But Pearce wasn't a typical conman and the hoax wasn't about the money. Pearce didn't actively solicit donations, as many true charlatans do, he just didn't want to let down his friends and growing group of followers. It's actually a fairly earnest story, as far as hoaxes go, and well worth a read, which you can do here.
The Conversation offers four ways to protect yourself from disinformation during the current electoral cycle: Seek out your own political news, use basic math, beware of nonpolitical biases, and think beyond the presidency. Read the details here.
Similarly, Darrel Rowland of the Cleveland Dispatch tells us everything we need to know about the language of disinformation ahead of the 2020 election cycle. Read the whole story in USA Today.