Let's get to it:
Not surprisingly, conspiracy theories and misinformation are running rampant regarding the police killing of George Floyd here in Minneapolis and the resultant protests and riots. "The conspiracy theories range from claims that Floyd's arrest was staged to others saying he is still alive… Other unfounded claims say Floyd's death was part of an international conspiracy to destabilize the U.S., while some allege that former officer Derek Chauvin, who was charged with third-degree murder, is an actor." Sigh. The Hill has the story.
A tweet from the Twitter account of @ANTIFA_US read, "Tonight we say 'Fuck the City' and we move into the residential areas." It appeared to be part of a plan from the left-wing movement to bring violence to white suburbs. The thing is, the tweet wasn't from anyone representing the Antifa movement, it was actually from a white supremacist group called Identity Evropa trying to stir the pot, so to speak. NBC News does the reporting.
This is a good one. Running with the reports of President Trump and family being whisked to the underground bunker during the George Floyd protests (Trump claims he was just "inspecting" the bunker, all accounts to the contrary), some stories have included this picture of the White House with the lights out, to illustrate the situation. The problem is, this isn't a current photo. The picture is a stock photo from 2014, edited to appear darker. (You can't believe everything you see, even in the mainstream media.) FactCheck.org has the facts.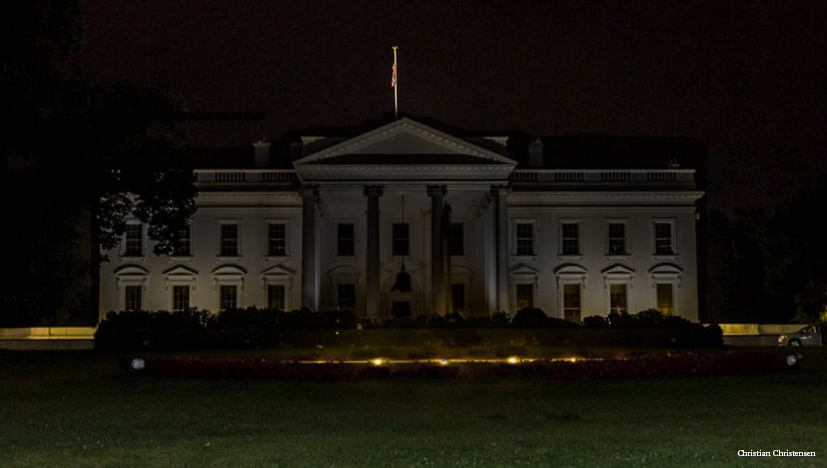 The Washington Post has a detailed guide to identifying and dismissing trolls, bots, and other entities spreading disinformation online. (You'd be surprised how much fake news is spread autonomously via social media.) Read it here.